Posted: Thursday, June 13, 2013 10:15 AM
---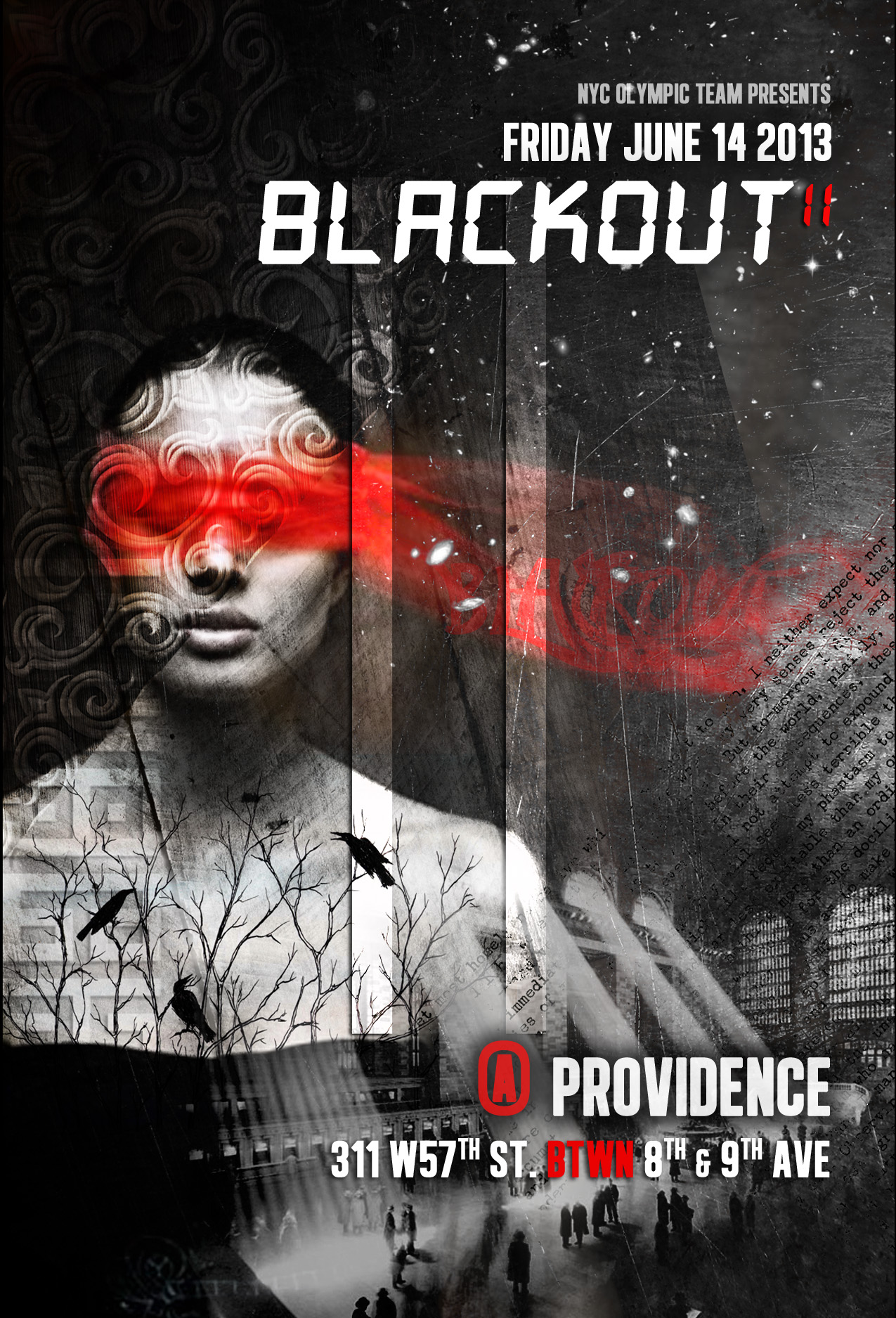 M.I.T. IN NYC | JUDY VARGAS | I AM LEGACI | NYC OLYMPIC TEAM PROUDLY PRESENTS...

THE LONG AWAITED, HIGHLY ANTICIPATED!!!!!!!!!!!
Each year there is a monumental event that takes place to start the Summer off........ This event is nothing like you ever witnessed, an event that puts NYC in a frenzy..

"Tuxedoed waiters, black ties, white tablecloths and champagne toasts...
We all love getting dressed up--

Dressed in all black tailored coats and tails, gowns and gems...
In darkness ebony beauty rises, as women enter the Ballroom with their black dresses hitting the floor."

BLACKOUT 11
The ALL BLACK Red Carpet GALA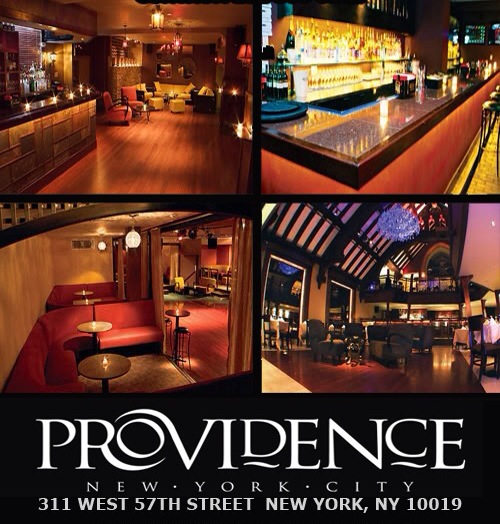 The Multi level Luxurious "PROVIDENCE"
Located at : 311 W 57th St, bet 8th & 9th), NYC.

Club Providence is lavish, dramatic and rich with history, this 13,500-square-foot
Advance Tix: $25 (MORE AT THE DOOR)
Midtown space features 3 levels, 4 bars, and infinite possibilities.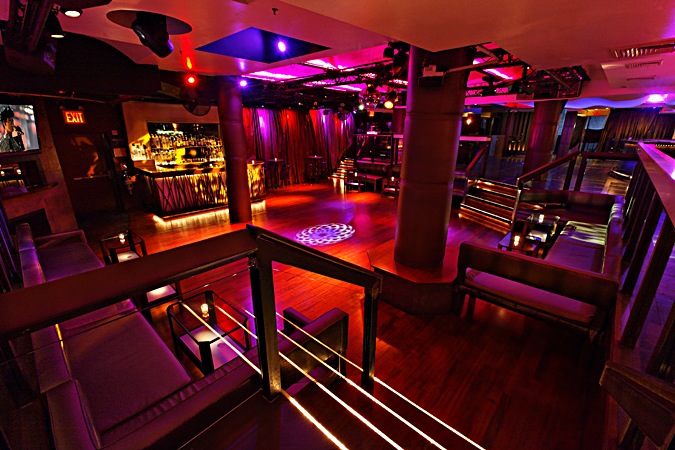 ITS A SPECIAL FATHER'S DAY WKND KICKOFF....
FRIDAY JUNE 14TH 2013!!!
FEATURING A GREAT DIVERSE CROWD, GREAT VENUE,
AND GREAT MUSIC BY NYC'S BEST DJS....

Music is Orchestrated by:
"TOP 20 KING"
DJ MIKE NEEZY
DJ TRIPLE X
DJ FAMOUS
DJ LEGEND
DJ FUGI SLIM
HOSTED BY
SILKY VALENTE
OF SOUND PROOF INTERNATIONAL
its going to be another memorable evening.. 

Doors Open at 11pm 
21+ w/ID To walk the Red Carpet 
**Formal Attire Mandatory**
This is an Upscale Event

Woman:
Get Sexier then the last time you got sexy, take the 4"s to 5"s..
Show off those legs in Classy & Sexy dresses.

Nobleman:
Let's show the ladies we can clean up nice.
Mandatory collared shirts and HARD Bottom shoes. 

The Name of the Event is "Black Out"! that means
Dress to Impress this is a Black Tie affair!

For Men and Woman:
Absolutely No athletic footwear, No boots, No hats, NO Jeans! NO spandex!
NO shorts at ALL.. DRESSES AND SLACKS ONLY!!!

Advance Tix: $25 (MORE AT THE DOOR)


HUGH 40th GEMINI CELEBRATION for
 CHINKYEYES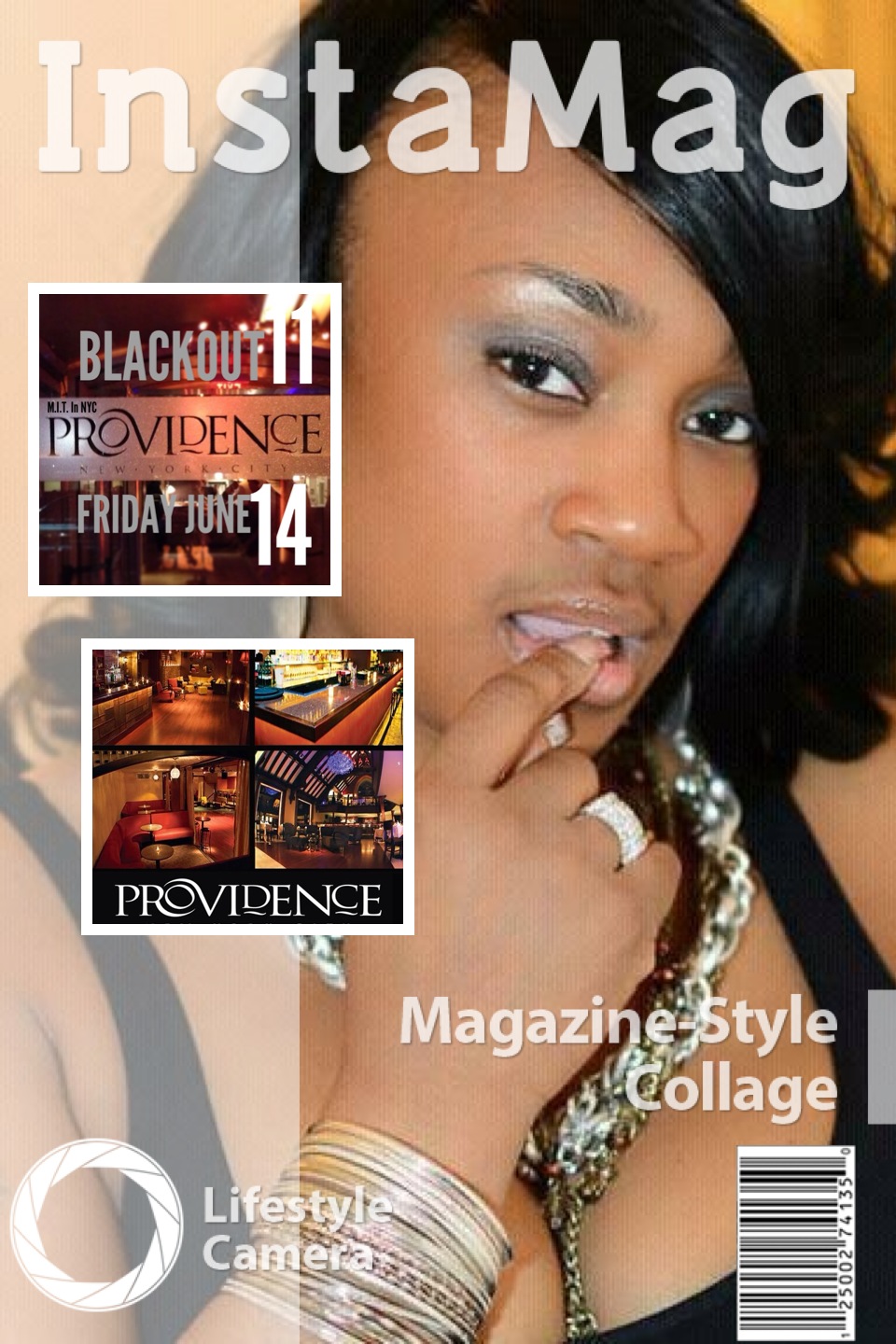 ALSO CELEBRATING
FOR FOUNDER & CEO OF UPRISING/ NYC OLYMPIC TEAM'S OWN
EDMUND TSAI AKA AFRICA

MR.VILL 
of Mogul Media LLc
AND ALL THE SEXY GEMINIS
******************************************************************
2 FOR 1 DRINKS FOR 1ST HOUR!!!!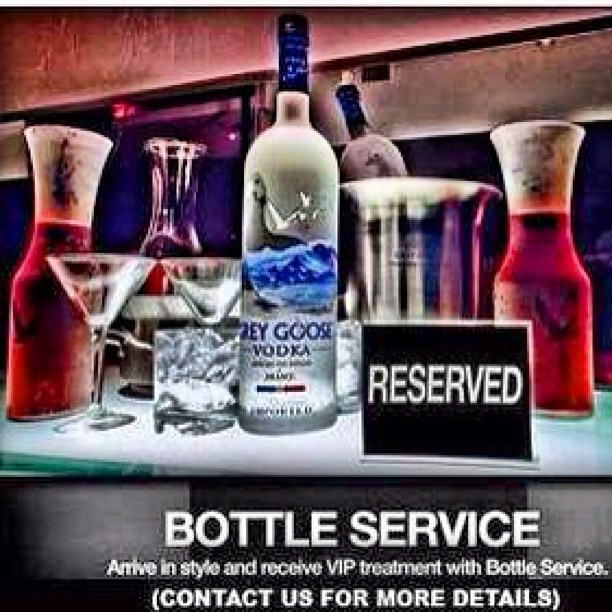 All Night Packages

2 Grey Goose or 2 Ciroc$500
1 Grey Goose & 1 Patron$550
1 Grey Goose & 1 Hennessy$550
1 Ciroc & 1 Hennessy$550
1 Moet Nectar Rosé and 1 Imperial$360
(20% Service Charge Add To All Bottles
And Packages For Your Convenience.)


GREAT BDAY/ BOTTLESERVICE PKGS;
RSVP TO Legacire@gmail.com
SOPHISTICATION, ELEGANCE & CLASS... WELCOME TO OUR 11TH YR OF BLACKOUT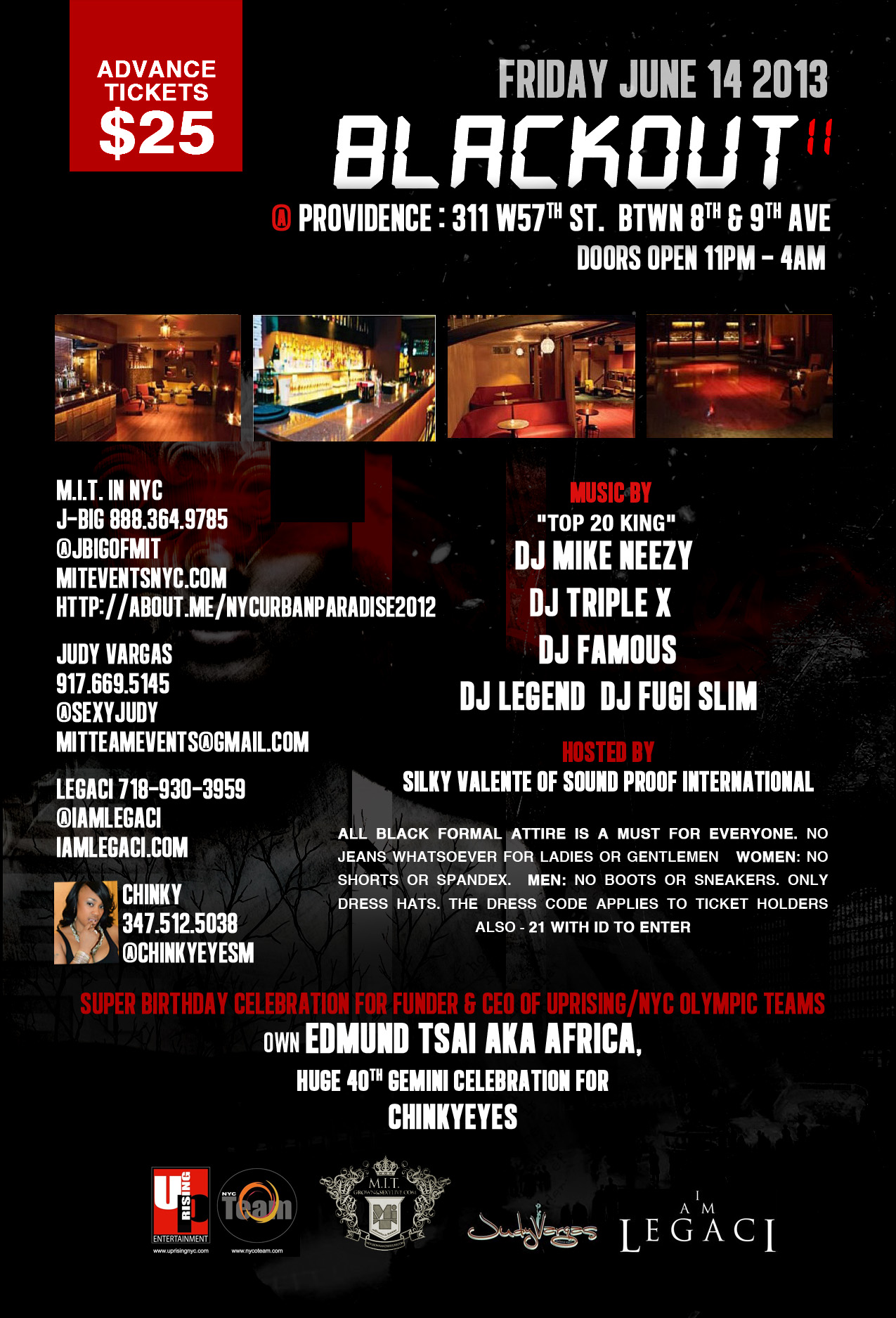 951 East 86 Street at Water, 11236
google map
|
yahoo map
• Location: Manhattan, Providence

• Post ID: 40220453 manhattan